Profile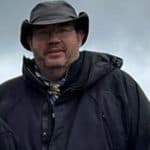 Ian Adams
About Me:

I live outside York with my three kids.

Read more

In my spare time I am a Cub and Scout leader and I play computer games

My Work:

I am a plant pathologist working on protecting UK plants from diseases

Read more

I work for Fera Science limited. We work closely with UK and other governments to protect people, our food and our natural environment. Most of my work focuses on developing tests for plant diseases so we can check things being imported from other countries and stop the introduction of new diseases here. We use things like PCR, lateral flow tests and DNA sequencing in much the same way as they were used for COVID. We work closely with other scientists across Europe, Africa and the rest of the world so we all know what diseases to look out for and how best to test for them.

We are also working on ways to monitor the biodiversity (insects, bacteria, fungi, worms) of our natural environment to help farmers and other land owners improve their management of our land.

I love the fact that what we do helps people and protects the environment.

My Typical Day:

My typical day is based at a computer either at home or in the lab. I fit this around dropping my kids at school and picking them up. I get to work flexibly so as long as I get things finished  I get a lot of say in when I do it.

Read more

I used to spend a lot of time in the lab doing experiments but more recently I now manage and advise other people who do most of the lab work. I spend my time talking to people (in person or on Zoom) about new things we should be testing for and  designing experiments. I also help and advise when things don't work and then analyse the outputs of experiments and write up the results for reports, presentations and academic papers to make sure everyone knows what works best.

I work a lot with people across the work. I have travelled for work to France, Belgium, Italy, Sweden, Denmark, Greece and Kenya. Frequently these days we just have zoom meetings instead, cheaper, less damage to the environment but sometimes its important to meet in person and actually see the problem. I a have a zoom meeting with a Professor from Australia early tomorrow (late afternoon their time)

What I'd do with the prize money:

In the past I have run workshops in Schools to showcase what we do. If I won I would use the money to do more of that.

My CV

Education:

I went o school and the sixth form in St Anslems College in Birkenhead. After A levels I went to Sheffield University to study genetics. After that, short of ideas as to what to do next, I did a PhD in fungal genetics / plant diseases.  I then did a fellowship and on fungal genetics / plant diseases in Wageningen in the Netherlands

Qualifications:

I got 10 GCSEs, thriple science and maths included (they were called O levels then). I took English language 4 times before I finally passed. I took French twice and never passed.

I got 4  A levels. grades CCCD

I then went to Sheffield university and got a BSc degree (3 years) in genetics and then a PhD (doctorate)  in fungal genetics  (took me 4 years)

Finally while working in Hull university I got  teaching certificate which allows me to teach at university

Work History:

I worked at Hull university for 10 years doing first fungal genetics and then medical research. (Lots of short 1-2 year contracts)

I then moved to York university to work on producing medicinal compounds in plants. againshort term contracts

Finally got a permanent job as a civil servant working for the central science laboratory in York working on plant disease. This was privatised in 2015 and became Fera Science limited. what I did didn't really change

Current Job:

I have worked for Fera Science limited (https://www.fera.co.uk/) or its previous names  for the last 16 years. I started working in the labs but moved on to managing and analysing this work.

Employer:

Fera is a private company part owned by the government and we do Science for government to protect food, people and the farmed and natural environment

My Interview

How would you describe yourself in 3 words?

plant disease hunter

What did you want to be after you left school?

Hadnt really thought beyond....".go to university" as that is what the school encouraged me to do.

Were you ever in trouble at school?

Occasionally. really hated school

If you weren't doing this job, what would you choose instead?

Did medical research for a while but it was very distant from actually helping people. like the more direct link I now have to

Who is your favourite singer or band?

Chvrches

What's your favourite food?

Curry

If you had 3 wishes for yourself what would they be? - be honest!

Younger, more healthy. Didn't go into science to get rich but a bit more money would be nice

Tell us a joke.

If your freiends refuse to eat with you because you get excited about the diseases in the salad...you are probably a plant pathologist.
---
---
---