Profile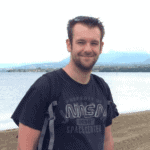 Martin Vickers
About Me:

I live in Norwich with my partner, our baby boy, a cat named Wrex and two chickens that live in our garden.

I spend my days working as a Bioinformatician and my free time fixing up our new home, cooking and finding lots of ways to keep very busy.

Read more

At an early age I loved making and fixing things. It began with toys like LEGO and a really early computer (called a BBC micro) and gradually led to my job as a senior scientist. However this love of making and fixing things isn't just something I do for work, I love keeping busy, learning new things which has led to many interesting and varied opportunities over the years.

My Work:

I use computers to solve mysteries about how plants work, what makes them different from other plants and how we can choose the best types of plants to grow for food.

Read more

Making discoveries in biology is very difficult. Living organisms are so complex that a lot of different factors influence how they behave. In order to try to deal with this, biologists will gather lots of evidence in a variety of different ways to show what is important and what isn't.

Some of these pieces of evidence may be simple but need to be demonstrated many times to show a that it is in fact a real observation. Depending on what this evidence is, it may need to be demonstrated so many times that a computer is the only way to do it.

It's my job to help researchers to gather, measure and analyse these data using whatever technology is required. Sometimes a method doesn't exist and I will have to invent one or find a similar method from a different research area and try to apply it.

My Typical Day:

I wake up at around 7am to feed the animals, have some breakfast and make lunch (if I remember). I leave at 8am and walk to the office where I arrive at 9am. I work a lot on my computer, so in the morning I try to analyse data, fix problems and write software. After lunch I often have meetings where learn about what people need help with. I usually leave work at around 5:30pm.

Read more

No two days are really alike in my job, however I try my best to bring order to the chaos.

I am usually in the office three days a week, where most of the time I am speaking with other researchers, in meetings, teaching people or sitting at my desk trying to solve problems.

As a large part of my job is to solve these complex data science problems, I need time to be able to sit and work uninterrupted. So two days a week I work from home where I focus only on the big things I am attempting to do.

So for example, at the moment I am building a website to display data for a publication. This is complicated because it allows users (other researchers) to add new data that will interact with the data in the publication. It's very complex and there is a tight deadline, so I am working on this while at home.

However at the same time, I am setting up a large project to purchase flying drones that have lots of cameras and sensors on them which will take images of various plants in the fields nearby. This isn't a technical problem at the moment, but requires lots of meetings with people, such as finance, project managers, companies who sell drones, health and safety along with researchers who will use the data I will capture. I work on this while I am in the office.

What I'd do with the prize money:

Last year the JIC ran a Christmas lecture evening where science was presented accessibly. It was the first time that it had ran so there is a lot of room for improvement. I'd like to help make this even more accessible by including science activities similar to that of the Royal Institution Christmas Lectures.

My CV

Education:

I went to the Holgate school in Hucknall, Nottinghamshire where I did well at GCSE. I stayed on in the sixth form to do my A-Levels, which at the time they didn't offer a computing course, so I did Maths, Physics and History. I thought I was doing well with my A-Levels, predicted ABB, however our entire year had terrible results compared to what we were predicted. It was almost like we'd been taught the wrong syllabus.

I couldn't find a degree program that would accept my grades so I enrolled on a HND in Computer Studies at Derby University, which is a shorter course with lower requirements. My grades during that course were the highest in the year, I had the option of transferring the HND to a BSc but decided that I wanted the university experience that I had originally wanted, so I started again at Nottingham University.

At Nottingham, I was really interested in image processing, and my project supervisor wanted me to do a PhD with him but he'd just accepted a new job at Aberystwyth University in Wales. I couldn't start that PhD with him straight away so I enrolled in a Masters Degree in Remote Sensing at UCL in London. This was a fantastic course and very exciting to live in London for a year.

After I finished the Masters degree, it took a further year before I was able to move to Aberystwyth and start my PhD. During that year I lived back at home with my parents, worked and then spent the summer at a summer camp in America working as a climbing instructor.

My PhD in Aberystwyth was working with NASA satellite data of the Moon, calculating the age of craters using image processing techniques. This is useful for scientists who use these dates to make calculations about when certain events happened in our solar system, such as times where the Earth and Moon were subjected to a large number of meteorite impacts.

Qualifications:

PhD Solar System Physics – Aberystwyth University
MSc Remote Sensing – University College London
BSc Computer Science – University of Nottingham
HND Computer Studies – University of Derby
A-Level Maths (E), Physics (N) and History (N) – Holgate School —- YES, you've read that correctly, I failed my A-Levels!
GCSEs – 11 A-C. Maths (A), History (A*), English (B), Joint Science (B) … French (D)!

Work History:

My work history is actually a little bit of a joke amongst some of my close work colleagues because I've had so many jobs, particularly through university. So here are all the jobs that I've had (or at least those that I remember)!

Shelf stacker at a supermarket when I was 16
First aider at a theme park during the summer holidays aged 18-22
Wedding/party DJ at weekends aged 20-24
Call centre operator at an energy company one summer aged 23
Barman at a restaurant and hotel… the same summer as working at a call centre aged 23
Data entry and order taker at a motor parts company, summer aged 24
Receptionist at an Ice Rink for six months before traveling aged 25
Note taker and exam invigilator, during my PhD for three years.
My first "real job" using my qualifications, Computer support officer in the Physics department where I completed my PhD at Aberystwyth University.
Data Manager/HPC system administrator, Biology Department at Aberystwyth University
Post doctoral researcher, John Innes centre  – my first job where I did science as the main purpose of my role.

Current Job:

I am a senior scientist in the Informatics platform at the John Innes Centre.

My job is to work with biologists to solve their biological questions by using computers and technology.

In science, it's very rare for one person to have all the skills required to answer a complex question, particularly in the field of plant biology. This is why there are so many types of scientists working on similar and overlapping projects, attempting to answer the same question but using multiple methods. Computer scientists like me are able to use our experience to solve parts of these problems by building systems, writing software or using analysis tools.

Employer:

The John Innes Centre is a plant biology institute here in Norwich. It's on the same campus as three other biological institutes, next door to a hospital and over the road from the University of East Anglia.

It's a fantastic place to work because you are in the middle of all of these experts who are working on a variety of projects. You are able to attend lots of lectures and see how other people solve problems, ask for help and collaborate with researchers that you might not otherwise meet.

My Interview

What did you want to be after you left school?

When I was really young I wanted to be a police officer, but my eyesight wasn't good enough. By the time I entered secondary school all I knew was that I wanted to work with computers,

Were you ever in trouble at school?

I'd like to say that I was a model student, however I was quite naughty in school until year 8 or 9.

If you weren't doing this job, what would you choose instead?

I really enjoy teaching, which as a scientist I get to do a lot. So I would probably be a science teacher.

Who is your favourite singer or band?

Queen are my favourite band. Did you know that the guitarist, Brian May, has a PhD in Astrophysics?

What's your favourite food?

I enjoy cooking, especially for my friends and BBQ is the best way to do this I think.

If you had 3 wishes for yourself what would they be? - be honest!

1) To be able to time travel to the future 2) To solve the climate change issue 3) For everyone I know to be happy and healthy

Tell us a joke.

The first photograph of a black hole was released. It sucks.
---
---
---